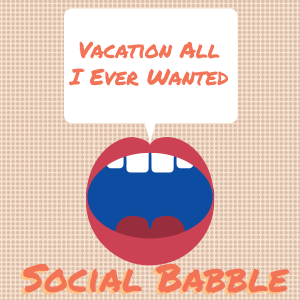 Vacation All I Ever Wanted
I tend to find that working in the creative field, it can be really hard to leave work after 8 hours and then continue to work on creative piece of your own. Sometimes, it's more like working a second job or a chore to keep the mind going.

So what do you do when you hit "brain mush" status, as I call it?

Normally I go home and binge watch some bad TV, take a break and read a book, or just random doodle where I have no goal in mind.

This time, after over a year without one, I went on vacation. On this particular vacation my partner and I went to NYC to attend NY Comic-Con. While there were so many different fun parts, one of my favorites was the Artist Alley.

Having so many people that create so much beautiful work in one place is very inspiring to see. While shopping around I found a super cool illustration of the Sailor Scouts and Rey from Star Wars. I got to speak with the artist, and she was advertising her social media account. I purchased the two pieces and walking away decided to add her on Instagram. Turns out she's a senior art director at Sony Music.

It was jaw dropping to see that she has a such a hard job, that must be creative burning on the brain, and was still able to make all this amazing artwork that she loved and was selling. It was very inspiring.

It's not a chore – or more, it doesn't have to be. I'm still an advocate for taking breaks, reading a book, and giving your mind a rest. But to see all that amazing work, and see someone that I can look up to in my creative journey was refreshing, invigorating, and inspiring.

If you want to check out my inspiration's instagram, she can be found @aniistoll