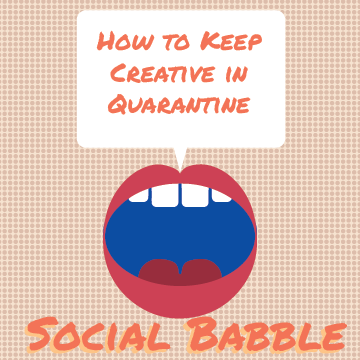 How to Keep Creative in Quarantine
I've mentioned brain blocks before, and getting into a creative slump. There are times I design stuff one day and come back the next and look at it and go, "Eww gross". Sometimes you get into a creative slump. But now that everyday is essentially the same, how can you be creative at work and at home, when you work at home and home at work?
Well, I've done a few things to help keep that creative brain block from dampening my creative streak. First, I ended up getting an iPad Pro for drawing. It's something that I would like to practice with more, and with my seperation of work and home, the iPad is a great way to sit in a different location and draw to my heart's content.
Secondly, I've gone back to mediums I liked, but only ever did once in a while. I love to watercolor, it just comes naturally to me. So picking that up as a regular piece to practice has been good.
Third, I've just been practicing. Drawing portraits is hard, so I keep drawing them. I want to learn a new style, so I give it a try. I even bought a set of gouache paints (I hate them) because I want to give it another chance now that I have time.
Fourth, I share my work. Not that I didn't share what I was doing before, but I've been over sharing. I put myself out there by doing things like making a TikTok where I talk about processes and really show the in-between steps. I've been live-streaming from time to time to show a work in progress to my audience. I make a point to show that I am working, because if I don't I don't think I would be doing it.
Fifth, I've been connecting. I just started my TikTok before the NY On Pause went into effect. I'm not a big social media user anymore, I'm more of a lurker than an active participant at this point in life for my own personal pieces and brand. However on TikTok, I've been active. I follow other artists, I talk with them, I comment on their pieces, and I get inspired by them.
These are just how I keep creative. What are you doing to stay creative in this time?