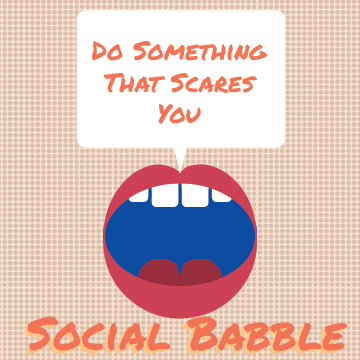 Do Something That Scares You
Besides the whole world being a bit scary right now, it's a saying to "Do one thing a day that scares you". (Note with a small bit of digging this isn't the actual quote, it's actually "You gain strength, courage and confidence by every experience in which you really stop to look fear in the face") But anyway….
Now, I don't do this. I never do this. I'm not a fan of not knowing how to do something, mistakes, or failure in any sense. However, while trapped inside, I'm running short on things to do.
So how did I "do something that scares me" while still feeling safe and comfortable in my "do nothing new" bubble? I did art. I did a few things with art.
First, I got an iPad Pro for digital drawing. I had purchased a Wacom One which I love, but with my work space taken over by, well, work, the iPad was a nice quick way to draw without having to move my whole set up. A note – I'm terrible at digital drawing, I had previously hated it because it didn't make sense to me. It's starting to now, which is good.
Second, I bought some gouache paints. Now, I hate gouache. I've used it once – it cracked, it flaked, I have no idea what happened. But I jumped on a trend, bought this set and gave it a go. I love it now, they are starting to make sense to me the more and more I use them.
Third, I started a TikTok. Yes, this millennial fell bad down the social media hole. I've always been nervous about putting my art out there. I'm kinda strange, I get nervous, and I'm very judgy about my own pieces. But I said screw it, I want to show my art, and I can't right now in the traditional settings because of Covid-19. It sucks, but it's something different.
So, are these big scary things? Maybe not for everyone, but they are for me. So what are you doing that scares you right now, to be a little bit brave in this very scary time?