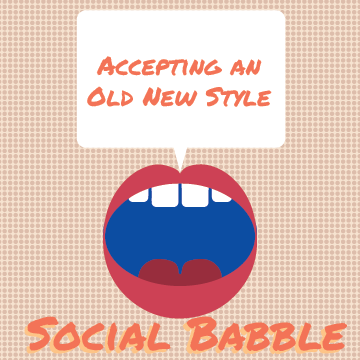 Accepting an Old New Style
I can draw. I've always been able to draw. In high school I had little characters I drew in the sides of my papers.

For years and years after that I knew if I practiced hard enough I could draw real-life images. I could draw exactly what was in my head. I could draw all the anime characters when I was obsessed with the style. And every year, while I'm not bad, I just never really hit my, "THIS is my style" point.

It was always frustrating to me because I didn't like what I was seeing. It wasn't bad, and I would get compliments, but it didn't match up to what was in my head. That was up until this past year. I found an animator on YouTuber, Laura Price AKA LuluSketches, who worked for Disney and showcased how to do digital drawing.

Finally, the thing I had always wanted to do, digital drawing, clicked for me. I just knew how to do it. But, things still weren't looking right. I kept trying to make images appear that didn't seem to look right, they didn't look MINE.

I had been pushing myself to copy these styles for years that I saw as successful, beautiful, and what I wanted to be. I never looked at it as, "What am I happy with when I produce something?"

A few days later I drew my first digital self portraits, and they looked like my old sketches in high school. When I was really working on art all hours of the day, anytime I could, before school, after school, in school, and I was in love with the idea of being an artist as my life goal.

I feel like this year, I've tapped into what I really love about art. Back to the beginning of my love of just sketching what I want, not trying to be in a mold, and being happy with what I produce.

I have a few goals for the year that I would like to accomplish, and I think with this new mindset and feeling towards the drawings I do, I will accomplish what I want to get done.

If you want to check Laura Price, @lulusketches, she is truly amazing at what she does.