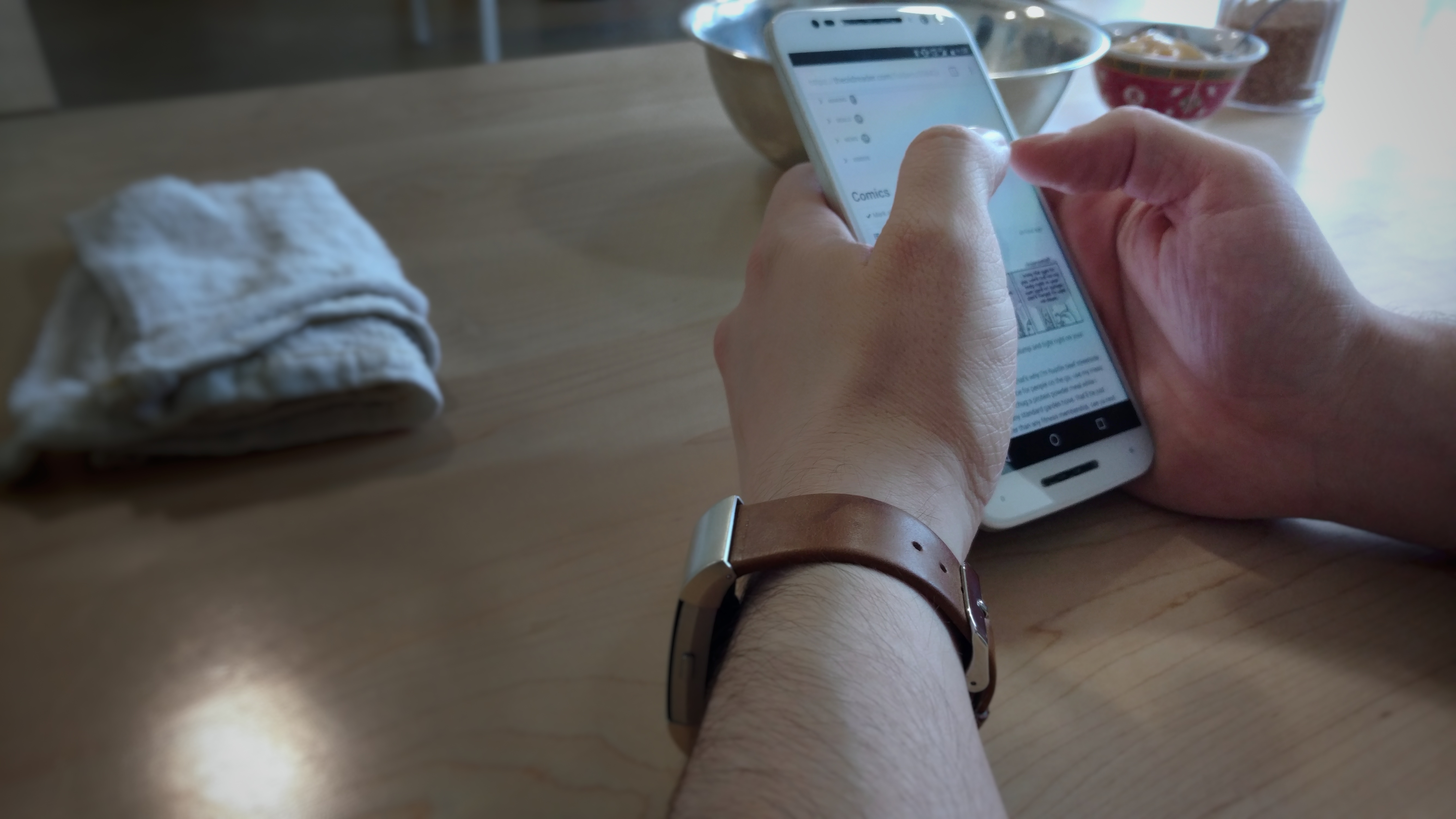 Why I Recommend Putting Your Phone Down
In today's world we live in, we tend to capture everything. Absolutely everything we see in pictures, posts, snaps and condensing it down to 140 characters. 140 character to capture the joy we felt in that moment. One image that encapsulates time for that whole event. One snap that is suppose to tell the story of the adventure we are having.
I'm guilty of this, all the time. The last hike my partner and I went on I stopped and took several images of different small creatures we found along the way. Did I enjoy my time more by taking this photo? Not really. Was I happy to capture the moment of the small toad we found in the leaves? Yes, he was adorable. Did it take away from the time I was hiking with my partner? In this case no. I had said before we went out, do you mind if while we hike and scout out hunting spots if I take some photos. I didn't want to take away from our time together and the activities for the day.
Yet, have you ever just put down your phone for the day? Leave yourself undocumented? Well, I did this past weekend. My partner's birthday celebration was Saturday. While I wish I had gotten a photo of the group at the spirits distilling tour, cute artsy photos of our tasting glasses, images of our food at dinner and pictures of us dancing like fools to a cover band, I put the phone down. I enjoyed the experience. Instead of taking photos I listened to the tour and learned a lot about the process for how they create their spirits. I enjoyed my food and had real conversations with our friends at dinner. I got to experience my partner opening his gift and instead of watching from behind a screen to capture his excitement, I got to experience it.
While I am guilty of pulling my phone out at about one AM to send a snap to a friend, it was a freeing feeling that day. No forcing to text, post, snap and tweet. Just living, experiencing and appreciating the day and our time together.
While I have majorly decreased my social media usage over the years, lessening posts, tweets and photos, I still use it avidly. These tools are such an integral part of what our society has become. A social society where anyone can know anything you put out there. Seeing things from around the world in minuets that before you could never experience. Younger generations growing up with this technology make it even more intertwined into their lives, its a part of our society and who we are. Yet, to experience the moment, just once, I recommend putting your phone down.