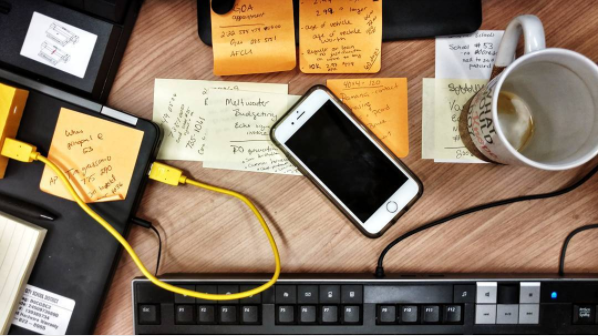 The Story of Me and Freelance
If you've read the "Get To Know Me" you've heard a little bit of how I got started freelancing, but as always there is more to the story. I dabbled in freelancing since 2010 before I graduated from my undergraduate at Rochester Institute of Technology. I had done a bit of work, had some friends ask me to create items for them, nothing to big.
Then around 2012 I had my first real freelance job, designing slides for a presentation. It went horribly and put me off freelancing for a while. I was always very cautious after that point. Then my previous internship asked me to do a freelance job for them. It was great getting to do work that I enjoyed for a company I loved. It was a positive experience that I could hang my hat on and give me the push to be more comfortable with freelancing again.
Then in 2015 I lost my job. At the time it was really hard for me and I looked for all types of different ways and things to do. I turned hard into my own personal work to try and keep me occupied. During that time while trying to find a full time gig, I realized I could reach out and try to freelance more as an option. I started work on revamping my site, making it more client driven instead of just a showcase of my work, and really pushed into how I would market myself. Happily I landed an amazing client who I still do work for today, I feel fulfilled and excited to work with them. From there I've had several clients, all who are great to work with.
Freelancing has been a source of income for me to expand on my personal passions. I use the income to buy more supplies to fuel my projects and series, purchase equipment to do more work, and even to get into different areas. I love what I do as a full time job, but to contribute in other ways and get to use as an outlet for more creativity is like a fresh breath of air each day.
So now that I've told you more about my story, let me help you. I'm always looking for more clients and more work. Feel free to contact me to discuss a project or just follow my blog for more updates on what I'm doing in my work and personal outlets.
Thanks for reading
Mercedes